Irvine - UC Irvine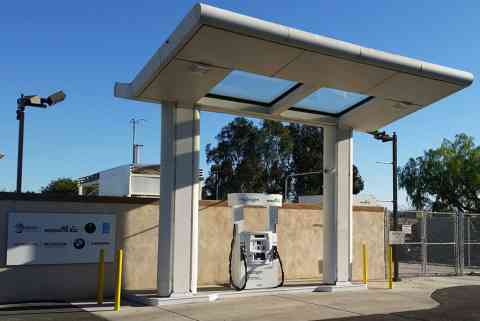 Driver report:
Disclaimer: this information is crowd sourced by drivers and is not real time. Log in to report on the queue.
19172 Jamboree Rd, Irvine, CA 92612
Opening Hours: 24/7 (potential limited access from 9pm - 10pm to support bus refueling. Customers may experience delays or not be able to fuel during this time)


Station Customer Service: (800) 224-2724


When the automated system answers, press option 2, then 3, then 2 to connect with the Equipment Support Team.
The UC Irvine Hydrogen Station has been in operation since January 10, 2003, supporting research and fuel cell vehicle development. It was upgraded over the years, and opened as a retail station in November, 2015, to serve three fundamental purposes: 1) retail sales of fuel, 2) research, and 3) hydrogen bus fueling.